Project Album
Project Information
From the heart of the historical area in ​​Istanbul, we offer you our RSI-22 project, built on ​​80.000 square meters in the prestigious Topkapi. This project uniqueness comes from the invented idea which they apply it in which is the Fold home.
The fold home is 25 extra rooms you can add them to your home whenever you want. You can reserve the room using your smart phone and you pay only when you are using this feature how cool is that!
Also, there are also many services throughout the project area such as indoor and outdoor swimming pools, gardens and green spaces, sports and fitness clubs, sauna and Turkish bath, children's playgrounds and a mosque. The project is divided into 4 stages of construction; the designs and finishing are precisely taking care of. The internal and external cladding of the project is carried out through the use of the world's most prestigious brands in order to provide the residents with a high standard of living in the historical area of ​​Topkapi Which contains all kinds of transportation such as the two stations metro which are at the entrance to the project, the metrobus, Buses as well as the ferries.  All of these facilities give the area more important and strategic value in addition to the existence of the most important historical and tourist attractions such as the famous Topkapi Palace, Sultanahmet Mosque, Gulhana Park and Istanbul Grand Bazaar.
Form of Istanbul Mall and the Marmara Forma Mall, which is one of the largest malls in Istanbul, are only 10 minutes away from the project. There are four of strongest universities in turkey at the vicinity of the project and therefore our project is ideal for you if you want to live or spend vacation in this charming city
Project Facilities
Pool
Kids playgrounds
Café

Gym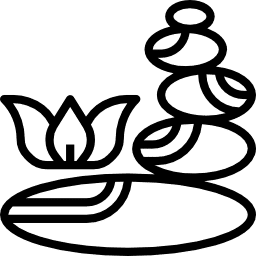 Spa
Basketball Courts
Football Courts
Parks
Parking Garage
Gardens
Cinema
Turkish Path
Security Systems
Health Center
Tennis courts
Events Hall
Sauna
Mosque
Pricing Table
Type
Min Area
Max Area
Min Price
Max Price
1+1
67 M2
112 M2
61761
96395.6
2+1
82 M2
182 M2
87070.9
135268.7
3+1
162 M2
270 M2
129334.8
207081
4+1
240 M2
270 M2
193760
262423.7
Latest Exchange Rate Update Date
2021-05-10
Payment Methods
Special Discount
For Cash Payments
Installment period
36 Months
Distances
Ataturk airport
10
Minutes
Business and Trade Center
15
Minutes
International Schools
5
Minutes
Sea Transportation
7
Minutes