Project Album
Project Information
Along with one of the most elegant places in the European side of Istanbul, in Bahcesehir we present you our project RSI-83 designed according to the architectural layout of the beautiful city of Milan which is well known for its charming beauty. this project extend on 67.000 square meter and includes 7 floors high buildings that have beautiful gardens on their rooftops where you can take relaxing walks and see breathtaking views, in addition to huge stores that include the world's best clothing lines , Restaurant  and Cafe chains stated in the heart of our project's yard that features a magical dancing fountain .
Despite the malls that will surround the project. There will also be a building specified to be turned into a 5 stars hotel and another building for international companies. This project will enrich your live and provide you all the comfort and luxury that you truly deserve by allowing you to benefit from all its properties, whether it is our indoor\outdoor pools, a 1000 meter square gym, relaxing saunas, Turkish bathrooms, huge basketball, football and tennis fields, huge green spaces, special playground where you children can play safely and the huge auditorium where artistic events will be held.
All of this is in one of the most elegant places in European side of Istanbul Bahcesehir, which in Arabic, means 'city of gardens' as a sign of its huge green spaces and extraordinary gardens . This area is exceptional because of its modern inner infrastructure, its elite populations and many of its entertaining and functional building such as malls, the biggest tennis academy in the world which holds 45 fields for all age ranges, as well as a humongous tennis field where the world championships ATP and WTA are held there 4 times a year. Bahcesehir has a very high investment value because of its location near the third airport of Istanbul (the biggest in the world) next to the  Bosphours strait which will open in 2032, This project is also considered a great investment in Istanbul. Therefore, our project is the perfect place for you, whether you want to live here or you are looking for a small vacation in this gorgeous city.
[thrive_2step id='5929']
Project Facilities
Kids playgrounds
Health Center
Café
Tennis courts

Gym
Sauna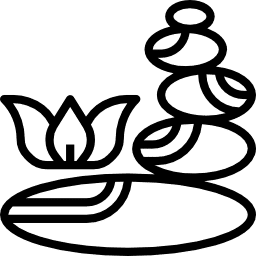 Spa
Basketball Courts
Football Courts
Parks
Parking Garage
Gardens
Pool
Turkish Path
Security Systems
Pricing Table
Type
Min Area
Max Area
Min Price
Max Price
Studio 1+0
41 M2
41 M2
21465
23055
1+1
66 M2
82 M2
34980
43195
2+1
100 M2
162 M2
51940
84270
3,5+1
175 M2
175 M2
91425
96725
4+1
225 M2
271 M2
117130
140450
Latest Exchange Rate Update Date
2023-02-21
Payment Methods
Special Discount
For Cash Payments
Installment period
36 Months
Distances
Ataturk airport
15
Minutes
business and trade center
20
Minutes